International Training Course No Panic
The aim of the project is to prepare youth workers, trainers, project coordinators, and mentors to deal with situations and act accordingly, when participants of your activities experience a crisis and find it difficult to continue with the activity.
What to do when participant finds is too challenging to take an active part in the project? Some of them, for example, had to deal with a situation of a psychological crisis, a sudden death of a close relative, disclosure of a mental disease. Others, in long term projects, may experience intercultural shock or find it extremely difficult to establish satosfactory realtions in the new environment. Do you as a coordinator, trainer, mentor in this situation feel confusion, anxiety and helplessness? Often we can manage to deal with a concrete solution somehow, but with many difficulties. However, there is always a question of how far does our responsibility as a facilitator or coordinator go? And how to be supportive, yet allowing the responsibility for managing this situation to the participant, at the same time? How to deal with our own frustration coming from my limited position?
This training course anticipates developing competences to communicate with participants of your activities who find themselves in crisis or difficult situations during the activities. The aim is to prepare you to deal with situations when participants experience a crisis and find it difficult to continue with the activity.
Objectives:
1) identifying the roles and responsibilities of a youth worker, trainer, mentor, and project coordinator in a crisis situation of a participant
2) raising knowledge about psychological crisis, its possible underlying reasons, how to recognize it and how to address different types of situations
3) sharing experience of being in different challenging situations for peer-supervision
4) equipping participants with open and proactive attitudes towards crisis situations
5) equipping participants with tools of coaching to conduct meaningful and useful conversations in complex situations
6) practicing empathic, focused, constructive communication and conversation
7) creating space for networking and peer support
7) improving professional language skills for inclusive acting in a diverse environment, including linguistic diversity.
A. Biba Rebolj from Slovenia and Marta Skorczynska from Poland will be your trainers on your journey. 
We have 2 places allocated to participants from Slovenia. Quickly apply through the online form until June 8th!
Download: NO PANIC_infopack
Participant's skills after the Training Course
Report from Slovenian participants Ajda Zupančič and Simona Painkret
Simona and Ajda were chosen as representatives of Ribalon institute to spend the last week in July in a small village called Krzętów, Poland. The reason that brought us there was Erasmus+ training course called No Panic, organised by the local Poland NGO KobieTy.
A week long training course started on Monday evening with the introduction and an exercise for creating a special rhythm of our group with a certain movement – we will not comment our creation but surely it was interesting and very connecting for the whole group 🙂
Next morning was our first real working day and we dedicated it to some role playing with challenging stories. These cases made us more aware of the situations and the conflicts that can arise when you are a part of a youth organisation.
On Wednesday we first touched upon labelling and the effects of exclusion and then we got to know more about Solution Focused conversations. Among other things we tried an exercise of listening with a constructive ear that revolved around the question "What difference would it make?". The question stayed with us as it can be a real eye opener, inviting us to see way beyond the situation we are facing. The cherry on top of the cake was Socratic walk in the evening. The instruction seemed simple, to ask questions 🙂 Socrates, the Greek philosopher had a belief that such practice of mindful questioning enables us to see a certain topic from different perspectives and by professing ignorance we actually give the other person (the one who is responding) a chance to examine their ideas and their validity.
Thursday was time to dive deeper, we focused on difficult situations through a set of role plays and got to try different ways of dealing with resistance. This day we could feel a lot of excitement as it was also the day of our intercultural evening. Most of the participants brought and many even prepared a typical dish from the country they were coming from. You can only imagine that the dinner was very diverse, from Italian pasta, Šopska salad, ajvar and hummus to fresh salad from wild herbs that we picked around the house and Latvian garlic bread and dark bread soup for dessert (delicious!).
Friday was time to practise constructive and appreciative feedback to every situation and thinking about how can we ask the right question. It was also our last day to meet in our reflection groups – every day we met with the same 4 people to reflect on our day, this was s great way to monitor our learning process.
On our last day we had self-organised groups that enabled us to focus on what was still missing. Some focused on networking and future projects, some continued to discuss their work experience and others got to do outdoor activities and also share and experiment different games that can be used in youth work. In all these days we had the chance to swim in a river near by, explore the woods and even communicate with the sheep at our farm house. It was very nice how we concluded the training by walking all together to the river and picking up an object from the nature that symbolised something that we are letting go.
International training courses like this are a platform where everyone involved can learn how to overcome many different challenges. People came with different expectations, motivations, habbits, personal challenges, language barriers, etc. yet we still had to work together as a group – and from time to time you have to step out of your comfort zone to do that.  What a great opportunity for personal growth! There is so much one can gain form this kind of experience… The trainers, Marta and Biba, made for us so called Open badges that opened space for self-evaluation and reflection on what we gained during our week together. They focused on four different areas: "Don't panic and -communicate, -be social, -take initiative, -follow the learning. It was a good tool that on one hand encouraged us to take some action (to get a certain badge you had to do some tasks) and in the end supported us when we had to evaluate end reflect on what we did in this week. This experience was therefore very valuable both for our personal and professional life and the best thing about it is that you can start putting theory into practice straight away, in your daily life situations!
Simona's best thing out of this training course were personal conversations with other participants, because of many important questions that those conversations encouraged. The activity that contributed to her learning process the most was group work on role play, because it was a very challenging situation and yet a very common one in "the real world".
Ajda really enjoyed the Socratic walks within which she saw more clearly the importance of asking questions just for the sake of asking them. The idea is not to get all the answers, it is about being open to unexpected answers that might come hours, days or even months after because the question stays with us. As Biba said, we can remember things that haven't happened yet and create space for them.
Some of the Ajda and Simona's lovely photos: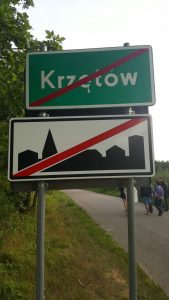 Photos taken by Ajda and Simona