Following the regards of the Council Recommendation of 22 April 2013 on establishing a Youth Guarantee (2013/C 120/01), through this project we are aiming to reinforce the quality of the supporting services which work with young disadvantaged people, especially, by improving the skills of those professionals working directly with young people with fewer opportunities. The project is responding to the 2 aims of the Inclusion and Diversity Strategy, that was published by EU Commission in December 2014. Namely, to increase the commitment to inclusion and diversity from different actors in Erasmus+: Youth in Action and secondly, to support organisers in developing quality projects that involve or benefit young people with fewer opportunities (by providing training, tools and coaching). With this project we are as well committing ourselves to inclusion and diversity as an actor of Erasmus + Youth in action and we are supporting different organizations in developing quality services that involve young people with fewer opportunities by educating youth worker of how to coach youngsters with the Brief Coaching approach.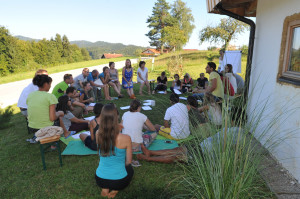 Project objectives
We want to assist youth workers in improving their skills and competencies through coaching practices and at the same time foster their own personal growth. This project equips youth workers with simple strategies and techniques to engage with the young people they work with and make change easier. They develop coaching skills and practice conversations which help young people experience success, improve their lives and become more confident of themselves. They become more confident of their future and want to achieve more.
Our partnership is a newly formed community, that will bring together partners who work on social inclusion of young disadvantaged people and Brief Coaching experts to work in the youth field on international level. Brief coaching is proven to be a highly effective, efficient, and person-centered method to achieve desired change/goals. Good quality coaching is a tool that is more than often reserved for people who can afford it. Youngsters with fewer opportunities have minimal chances to benefit from modern approaches that improve lives, performance and behaviour. Further, youth workers who work with these groups are often too busy to attend a high quality training that would equip them with effective tools. This project fills this gap and offers high quality training in Brief Coaching for change, in order to spread the skills of coaching to the disadvantaged.
Project info pack for participants: INFO PACK – Coaching for Change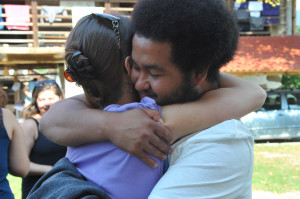 Short video snapshots from the project: